Olympus High School


Class of 1966
In Memory
Colleen O'Brien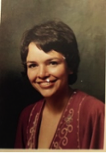 Colleen O'Brien
November 25, 1947 – April 24, 2016
Colleen Ann O'Brien died peacefully in Kona, Hawaii on Sunday, April 24, 2016 after a prolonged, courageous battle with cancer.

Colleen was born to her parents Donna and Harrison O'Brien in Salt Lake City, Utah November 26, 1947. She attended Olympus High School where she was involved in student government. She later attended the University of Utah.

Colleen moved to Honolulu, Hawaii in 1983 with her husband Roger Brensel. She managed the well-known Diamond Head Beach Hotel before moving to Kailua Kona, Hawaii. She found, in Kona, Hawaii, her second home. Colleen loved the quiet serenity provided by the Hawaiian lifestyle.

She was a successful business owner on the Big Island, managing a retail store on the docks of the Kona pier serving all the large commercial fishing charter boats. Colleen was very well respected and liked by all her friends, colleagues, employees and customers. Colleen always had a kind word for everyone, and loved children.

She enjoyed visiting her family annually over Christmas in Salt Lake City. Her children and grandchildren would often come to Hawaii to visit, creating many fun memories. She added much love to the world and will be deeply missed.

Colleen is preceded in death by her father, Harrison "Pete" O'Brien and her husband Roger Brensel. She is survived by her mother, Donna O'Brien; her sisters Peggy O'Brien (Tom Nolan) and Pam Polychronis (Marty); daughter Kim Clayton, her son, Matt Reed (Amber); and her grandchildren Leo Clayton, Annabelle Reed, Beckett Reed and Georgia Reed.